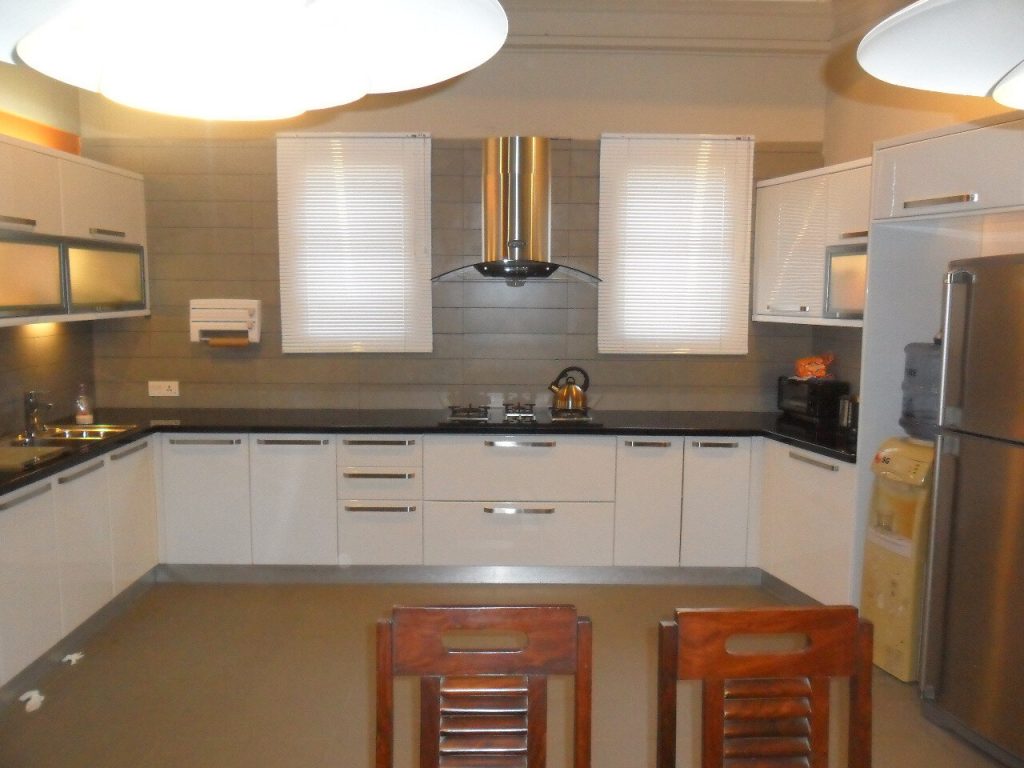 If you can fit a standalone structure in your kitchen, there's no better use of that space than a kitchen island. Whether they're crafted of sleek, modern steel or made from rustic, weathered wood, there's a way to nail the kitchen island look and complete the aesthetic of your cooking space. Not only do they open up more eating, prepping, cooking, and entertaining room than you could ever imagine, but they also make a huge statement as a front-and-center design piece that will complement modern aesthetic design ideas. That means countertop surfaces, colors and accessories are all factors to consider when choosing your kitchen island style.
This guide to six popular kitchen island styles will help you determine which one is right for you, which will transform your kitchen into one of the best kitchens in Karachi.
L-shaped islands
This type of island can ebb and flow with the shape of your kitchen or fill in the blank space with more storage and prep space. L-shaped islands tend to be large with correspondingly generous storage. Their sprawling design ensures that the workspace isn't crowded, a massive perk for households with avid chefs or more than one cook. You won't have an issue finding room for bar-style seating. While L-shaped islands may be larger and provide more prep space, they aren't precisely open-concept. They can chop up your kitchen design, which can hamper efficiency during meal prep. Best L-shaped Kitchen islands are manufactured by kitchens manufacturers in Karachi.
Adding aesthetic galley
With fewer frills and a straightforward design, galley islands are built to be workhorses. They can be a good fit for any kitchen layout, assuming that there's enough space for one. Often considered the quintessential island design for open-concept kitchens, galley islands ensure that your space flow and remains efficient with their streamlined design. They are made by the best kitchen companies in Karachi. They certainly won't wow the eye unless they're larger than life or have an intricate exterior. Sometimes they're too small to comfortably fit an appliance, creating problems with your layout.
Go for the gold
Adding a bit of gold touch to your kitchen island can do miracles, and it will give it a modern aesthetic look. The centerpiece of the designer renovation of the kitchen in Karachi makes a custom-made island comprising cabinetry finished in gold leaf and an overlapping table with gold inlay. There is also the addition of the pendant lights, the counter stools, and the tabletop sculpture. These can be bought from kitchen shops in Karachi.
Create contrast with white
Using a contrasting color with white can make your kitchen island into a more aesthetic and magical place. Using bright and aesthetic shades of colors like red, yellow, purple, and blue will do the magic. Kitchen supplies in Karachi will supply you with the best kitchen wall paint with other colorful and vibrant kitchen accessories, which will transform your kitchen from dull and boring into a trendy and aesthetic one.