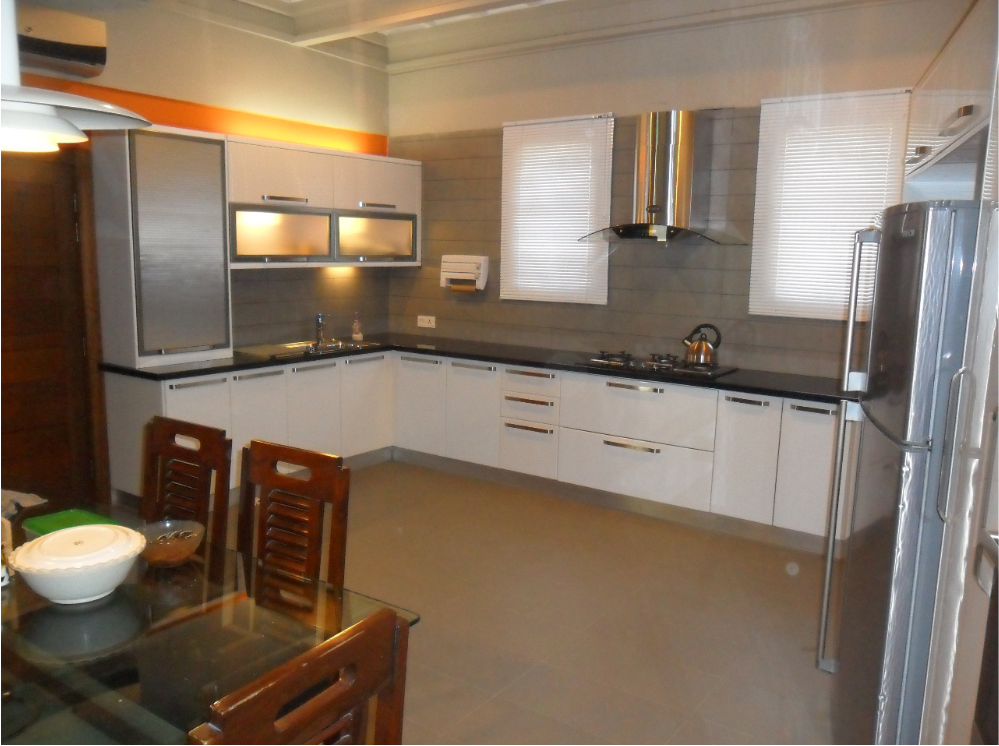 The great thing about kitchen design trends is that the kitchen manufacturers in Pakistan are quick to create their own versions of it and make them accessible to the local population. Some of the best kitchen companies in Pakistan have been producing high-quality versatile kitchen cabinets that are both beautiful and economical.
Check out some of the coolest cabinet designs on display in domestic and commercial kitchens in Pakistan this year.
1. Shaker style
The simplest of the bunch, Shaker cabinets have been around for a while and there is an obvious reason for that: they appeal to a large crowd. If people are unsure whether a certain cabinet style will fit into their kitchen décor they choose Shaker cabinets. These can be painted white or black for minimalistic or high contrast kitchens. Cherry and maple wood is popular for Shaker cabinets and often simply polished to create a lovely rustic effect.
2. Frameless European
American cabinet designers are more partial towards large frames lining kitchen cabinets but European ones prefer a simpler approach: frameless cabinets. This gives them a sleek modern appearance that goes superbly with modern kitchens. You may add handles or carved cabinet doors according to your personal taste.
3. Pullouts & rollouts
If you have a large family to feed then you will understand the struggle of finding the right kitchen cabinet for storage. You will find that pullouts and rollouts don't just look modern in your kitchen but increase your efficiency a great deal. All your plates, pots, pans, dishes, and utensils can be easily adjusted leaving your kitchen clutter-free.
4. Lazy Susan
Another amazing trick to create more space for your kitchen utensils and food containers is to install Lazy Susan inside your kitchen cabinets. It looks really cool and you can quickly slide it sideways or outwards to grab what you need and get back to cooking. This means you won't have to extend your hand to the very back of your cabinet to get what you need on a busy day. This also keeps your kitchen counters with more space to actually work on.
5. No-door shelves
One of the biggest problems with kitchen storage is that you can never find the exact item you require to whip up a quick meal. You spend more time looking for things than actually cooking them because of opaque cabinet doors. Opening up every single cabinet door in your kitchen is a chore. Keeping an open shelf system solves this issue instantly so you can quickly locate the item you require and proceed with cooking a hearty meal. However, a glaring problem with no-door style cabinets is that they can be difficult to clean and maintain.
There are tons of other exciting options for beautiful kitchen cabinet designs this year which you can browse at your leisure in kitchen shops in Pakistan. Always remember to think about your overall color scheme and kitchen theme so they don't clash with your chosen cabinet design.