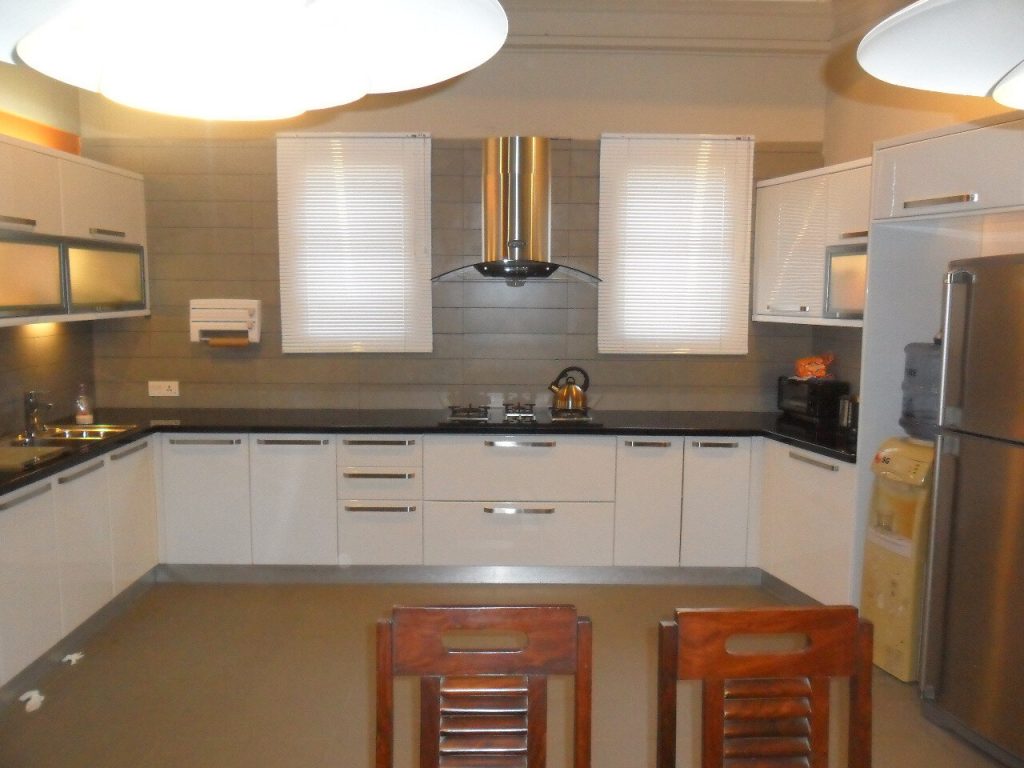 If you are upgrading your kitchen according to the latest trends of 2021, you must look for new and trendy kitchen sinks as well. As we know the kitchen is the center of every house because it is where the family gets together and meals are cooked and served, renovation of the kitchen in Karachi can be a tricky task. It needs a lot of consideration and attention.
Selecting the best kitchen sink can be a major decision but kitchens manufacturers in Karachi can help you. As your kitchen sink is a crucial part of your kitchen, picking it according to your style is a must. Finding the best sink for your kitchen is an easy job to do when you know what you are looking for and what are your needs. Check out some of the following coolest and innovative kitchen sink designs of 2021, which are available in the kitchen shops in Karachi.
Farmhouse style kitchen sink
For your farmhouse, it is suggested to have a farmhouse-style kitchen sink in your kitchen, which will transform your simple-looking farmhouse kitchen, into something cool and trendy. Farmhouse sinks, or often called apron-front, are seen in the best kitchens in Karachi. These are usually large, deep, and have an apron, which is the same finish as the basin. They can be found as under-mount as well as top-mounted sinks. They have attractive looks, versatile style, and large bowls, but they can scratch the aprons. Kitchen shops in Karachi provide the best farmhouse style kitchen sinks.
Single kitchen sinks
Single- Bowl sinks come in various styles and sizes and are often found in a large size. These types of sinks are meant to make the kitchen look more commercial and industrial. These kinds of sinks come in handy while cleaning large pots or trays which does not fit elsewhere. These types of sinks are attractive in look and trendy in style, that's why people often prefer them over other styles and types among kitchen supplies in Karachi. They have a large capacity with attractive and innovative styles but they can make multi-tasking a bit tricky.
Double kitchen sinks
Double-sinks come in various styles and variations so they can be tricky to buy. They are divided into different dimensions, choosing the best double sink for your kitchen can be a difficult task to do. Some of them are divided right down the middle, which results in creating two equally sized bowls or sinks. Some of them can be variant in size, one of the two sinks can be large or small, depending on the needs. They are durable and easily used as one of the sinks will always be empty, making enough space for dirty dishes. They come in different sizes, styles, and dimensions, but they will give you smaller sink bowls which can be a drawback.
These are the top kitchen sink designs that can be found at the best kitchen companies in Karachi. These are easily available in Pakistan. Nowadays, kitchen sinks come in a variety of shapes, sizes, and finishes. It can be an overwhelming process, so we rounded up the best of the bunch to help you narrow down your search.