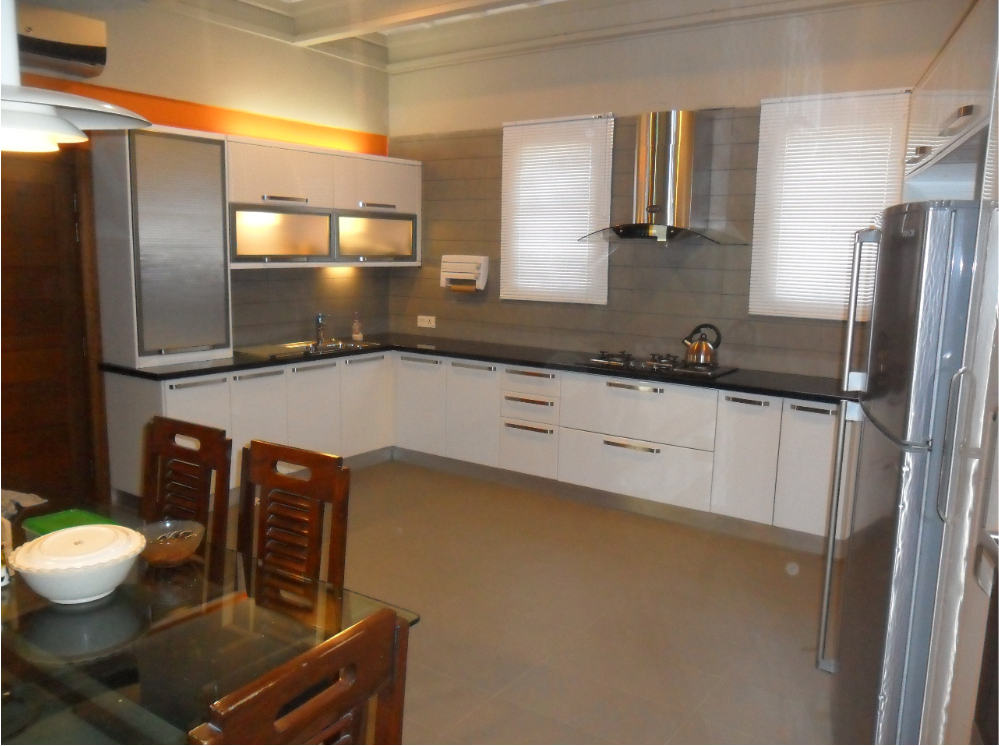 Is your home décor on-trend this season? Marble is one of the hottest things on the market right now for the renovation of a kitchen in Karachi. There are several kinds of marble that are available in an array of colors and designs. You may want to think about the marble you have installed in other parts of your house so you may select marble for your kitchen that maintains overall cohesion. 
Where to use marble in kitchen design
Those who have never installed natural stone like marble in their home, might need a little help from kitchens manufacturers in Karachi. They can provide excellent tips and tricks for choosing the perfect variety to maintaining it on your own. White marble is the most common recommendation for kitchens.
Islands
What better place to show off your gorgeous choice in marble than a lovely island in the middle? It looks particularly good in white kitchens and white marble is often recommended for use in this area. You may mix it up with other materials like wood and match it to wooden elements in the same space. Dark marble looks amazing in islands as a statement yet retains a natural appearance. Check out the best kitchen companies in Karachi that sell highly durable types of marble.
Countertops
Quartz is a popular option for countertops but you will find marble countertops in the best kitchens in Karachi due to their greater durability. Although it would require sealing every 3-6 months, your marble countertop can last a hundred years! Remember to clean it using a soft cloth or sponge soaked in warm soapy water to avoid stains since marble is naturally porous and you don't want to ruin its color.   
Floor tiles
During shopping for kitchen supplies in Karachi, there are marble floor tiles to consider thanks to their hardness and durability. Calacatta Gold has a higher price point but it is the most attractive one with slight gold and silver veins. Meanwhile, Classic White has thin grey veins and White Wood Gray mimics the appearance of wood. Breccia Oniciata presents stunning earthy tones (hazel, salmon, and brown) and Crema Marfil is a pocket-friendly basic white type.
Window sills
This may be something that slips your mind but marble is excellent for window sills all over your home. You may use an expensive kind of marble to make a statement and it will last a pretty long time without losing its brilliance. Marble window sills pair well with potted plants keeping the natural ambiance. Wooden or metal window frames create a wonderful contrast with marble window sills.
Kitchen sinks
Stay on the lookout for marble sinks at kitchen shops in Karachi. These are quite durable and offer an elegant touch. They don't require large amounts of marble but make a statement. They pair well with the metal of all kinds, colors, and designs. Match them to your window sill if it's nearby or even your kitchen island. Install one on your countertop and it will go splendidly with your wooden cabinets.