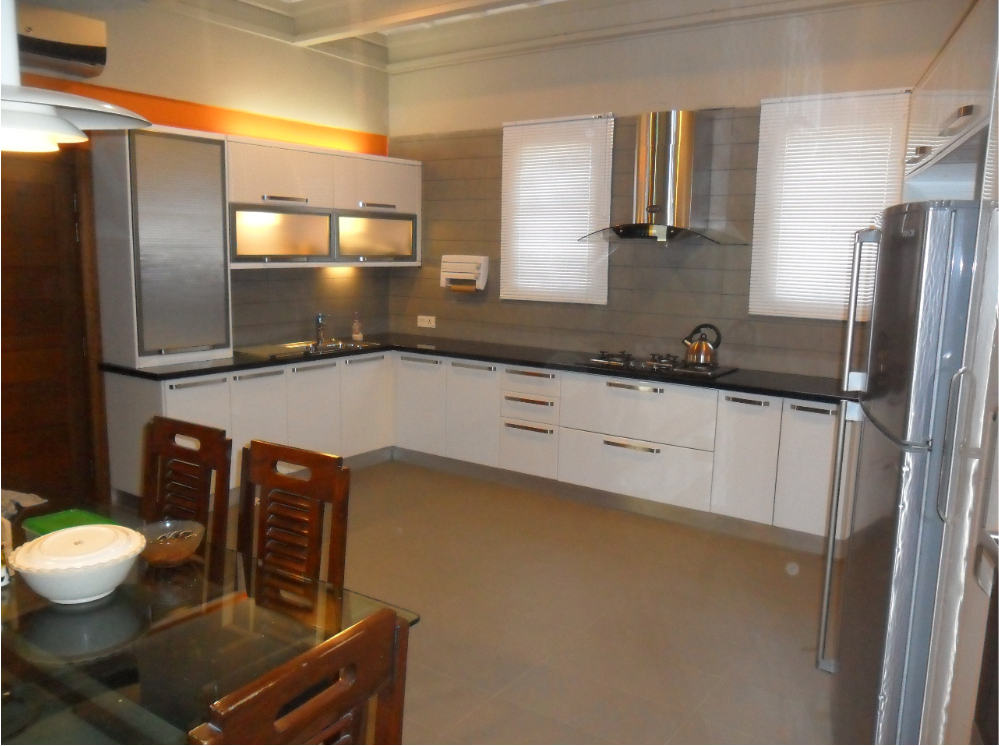 Are tired of the same old boring kitchen staring back at you every single day? Perhaps it is time to change things up! Kitchens Brands in Karachi have been raving about fantastic trends that have grabbed the attention of interior decorators and style enthusiasts this year. We are more than halfway through 2021 so it is safe to say which trends have truly shined for their innovation. This season you will witness these hot trends being showcased at the best kitchens brands in Karachi adapted to that particular space. Something people get wrong about trends is that they simply copy and paste them. There are a million ways to customize them depending on your personal taste and the limitations of your home. Check out these inventive kitchen design trends in 2021 that have lit up the imagination of renowned interior designers.     
Conical pendant lights
Lighting can make a big difference especially if it is flaunting an exciting pendant style. This season plays around with the shape instead of just switching up the finish. Conical pendant lights add plenty of character to your kitchen so consider adding them to your to-do list during the renovation of the kitchen in Karachi.  
Curved kitchen cabinets
Lately, there has been an overwhelming shift towards the contemporary style with geometrical styles and sharp angles being the main theme. However, a clean and simple vibe might not suit someone with a love for all things whimsical. Curved kitchen cabinets are here to challenge the majority and bring a charming touch to your home. 
Leather cabinet handles
We have seen everything from ornate metallic details to rustic wooden elements in recent years. If you are looking for something a bit unusual you are in luck! Leather cabinet handles are great for those who wish to keep natural textures in their interior décor. There are some great options in this range from the best kitchen companies in Karachi.
Minimal kitchen hoods
Chimneys have come a long way since the dark days of chimney sweepers and stuffy cooking areas. Your ventilation unit does not have to be state-of-the-art but the style you select can greatly alter your chosen theme. Minimal kitchen hoods are perfect for people who just want them almost invisible since they are installed flat against the roof. Visit kitchen brands in Karachi to discover one that catches your fancy.
Broken tile designs
We have all been fascinated by mosaics included in backsplashes but have you seen the broken tile design? It is inspired by the Japanese concept that beauty can be found in imperfection such as broken objects. This trend could go well with a Japanese-style kitchen that is based on minimalism and few focal points like imperfect tiles. 
AI integrated sinks
We bet you never expected to find a use for a virtual assistant to turn on your faucet while prepping a meal. Many home appliances have integrated smart technology to ensure an amazing user experience. Look among kitchen supplies in Karachi to find AI integrated sinks that can adjust temperately and help you control regular operation.