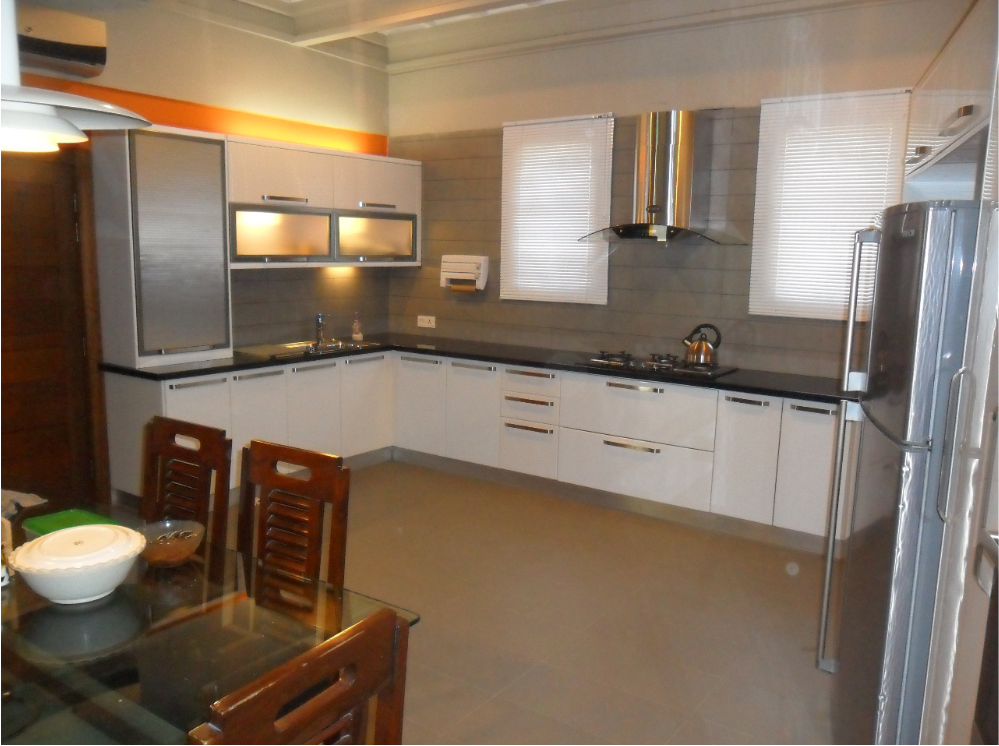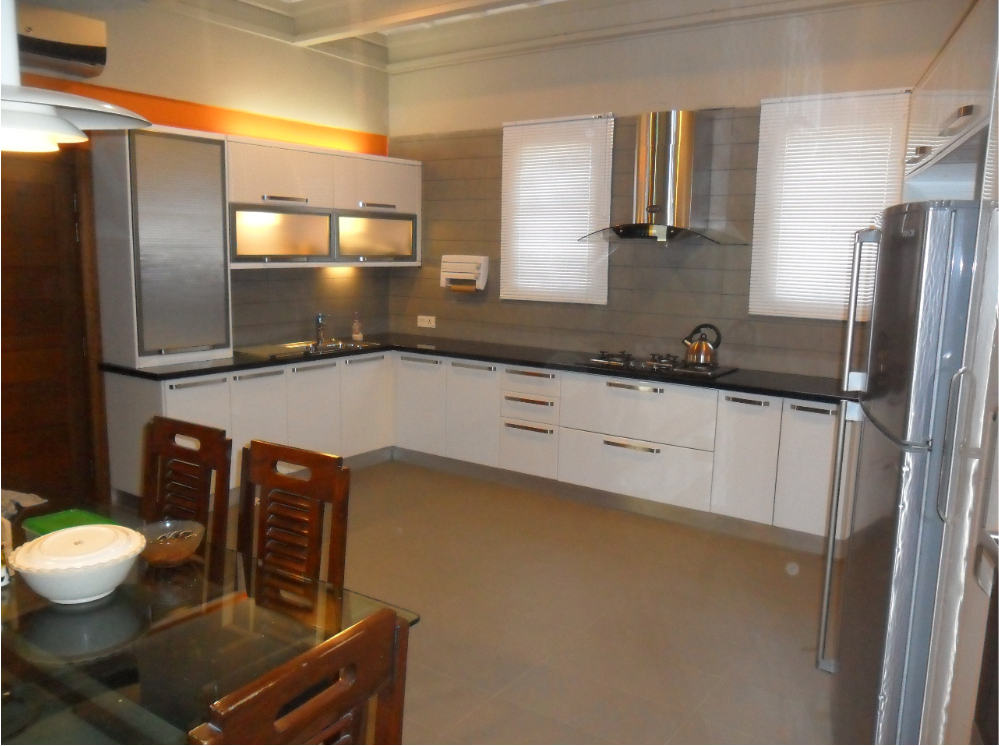 If you walked into James Bond's home, a stunning tuxedo kitchen would await you. The features of the tuxedo kitchen design trend are precisely those he would appreciate. It has a very clean and sophisticated approach that appeals to a lot of homeowners. Kitchens in Pakistan are often notorious for their lack of space and clutter. This is an excellent way to give them that coveted chic look without emptying out your entire wallet.
High contrast
The biggest attribute of a tuxedo-style kitchen is the sharp contrast it brings to that area. This is perfect for those of you who are tired of traditional kitchen designs and crave something fresh. Renovation of the kitchen in Pakistan almost always involves the replacement of cabinets so take advantage of this to bring in tuxedo style elements.
Color themes
Of course, black and white is the classic shade selection for tuxedo kitchens but there are other wonderful options too. It all depends on the colors you have chosen for the rest of your home interior. You could go with navy blue, deep grey, burgundy and many more. Just make sure to use white to create contrast or it might seem overdone.
Modern minimalism
Some of the best kitchens in Pakistan today in homes and restaurants have opted for a sleek modern appearance. The comfortable conventional feel most people enjoy might seem dull to you after a time. Luckily, several popular kitchen shops in Pakistan offer brilliant customization elements to create a brand new tuxedo kitchen.
Touch of luxury
Metal goes incredibly well with a modern kitchen so don't be afraid to experiment with it. Kitchens manufacturers in Pakistan provide some wonderful metallic fixtures for the sink, lighting, handles, etc. You can choose gold, silver, or bronze shades in these metallic fixtures according to what looks best with the color theme you selected.
Pops of color
Just because you have picked a monochromatic theme to decorate your kitchen does not mean that it should look dull. Pick out accessories and kitchen elements that add life to it. Primary shades like blue, red, and yellow will offer a cheerful vibe while more subdued pastels will make it look supremely refined.
Match it all
If you are not partial towards bright or even pastel colors then you can simply use your high contrast theme and continue it while designing the rest of your kitchen. If your cabinets are black and white then you could let it flow to the family table, tools, island, lighting, sink, etc. This way you will make fewer mistakes and enhance its simplicity.
Perfect lighting
Don't try to mix various styles or they will just clash and make a big mess. Stick to simple yet edgy lighting with a well-defined structure. You can make the lighting the more prominent feature and use bold choices to amp the trendy vibes. A great idea would be to match them to the color of your cabinets to avoid shade clashes.