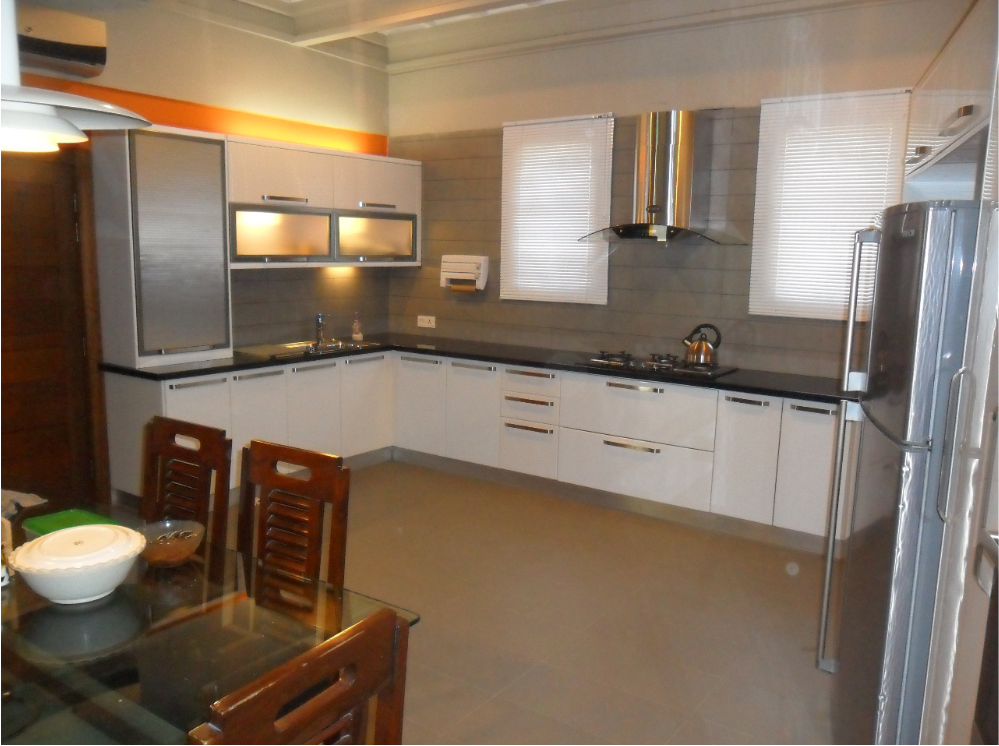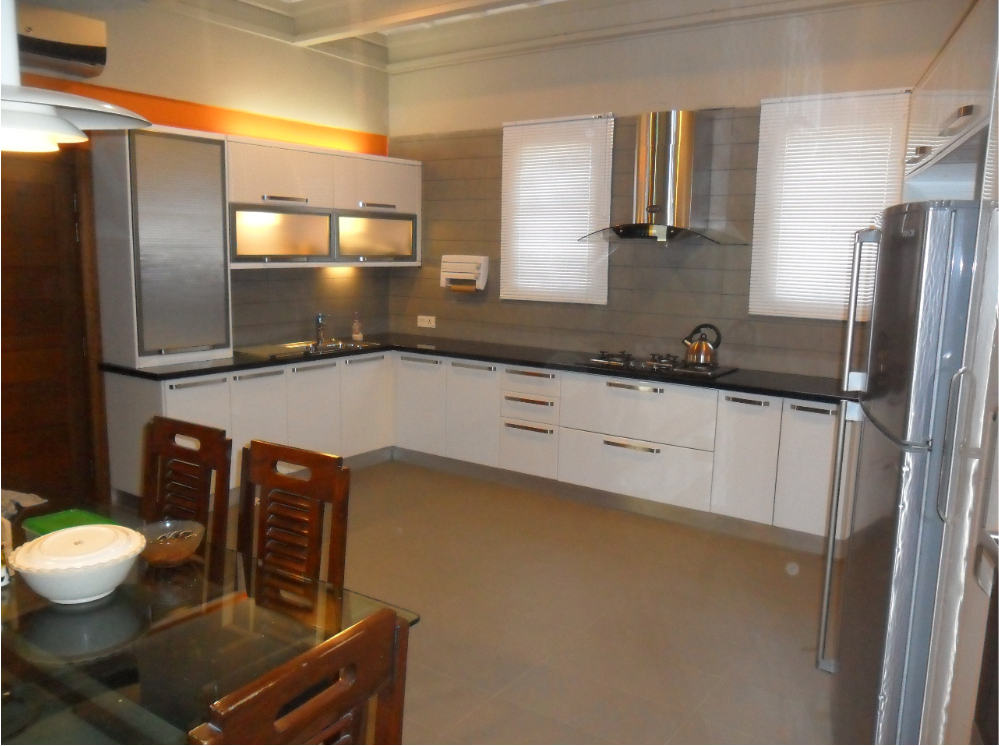 Welcoming the New Year with fresh kitchen design trends 2021, kitchens manufacturers in Karachi are introducing darker themes. Despite the popularity of classic kitchens in Pakistan, dark kitchens are merging style and sense to create a unique charm that is quite appealing to everyone.
Two-toned kitchen design 2021
Looking at the best kitchens in Karachi last year, you will notice that several of them follow the two-toned approach that adds a little spice to an otherwise bland and basic kitchen. This incorporation of modern elements into traditional home design gave rise to a love for dark surfaces within kitchens.
Dark countertops
While you are engrossed in the renovation of a kitchen in Karachi, there is great emphasis on highlighting the elegance of the cabinets. However, there are other surfaces in the kitchen that can bring a beautiful result through a simple color adjustment. Besides black kitchen appliances, dark countertops have been all the rage lately. You may opt for deep charcoal gray, rich earthy brown, mesmerizing forest green, or even shades with a hint of purple.
Bright color pops
There is no denying the importance of subtle elements that introduce lightness, brightness, and color to your home design. This allows you to keep your overall style minimal and helps in maintaining balance if you are unable to hire a professional. You will discover some fantastic traditional and contemporary pieces at kitchen shops in Karachi that tie everything together and prevent your dark kitchen design from appearing gloomy.
Light furniture
Homeowners who are thinking of breaking down a wall for an open plan kitchen layout should consider bringing in a table for everyday meals with their family. This is an excellent idea to avoid your dark kitchen giving a stuffy vibe and emphasizing the contrast between light and dark shades. Choose light-colored furniture from the best kitchen companies in Karachi matching the styles for greater cohesion. Light does not necessarily mean white or pale shades that can come off as boring.
Textured woods
You rarely see textured wood in local home designing because Pakistanis prefer a relatively formal approach. However, adding pieces that display an unfinished touch provide a rustic and comfortable atmosphere to your dark kitchen. These kind of natural wooden elements invite others with warmth toning down the severity of dark surfaces. You may select rattan furniture, unpainted wooden furniture or large beams on the ceiling.
Splashbacks
Whether you enjoy patterns or interesting textures, splashbacks are terrific for showing off your personal taste and adding character to your home. You could have a simple kitchen and still add a twist with a dark splashback. Imagine the harmony of metallic elements around your stove with a dark splashback. This would have double the impact without breaking the bank. Look for kitchen supplies in Karachi that go well with it even hanging metal pots and pans would look amazing.
How are you planning to transform your kitchen with dark surfaces this year? Let us know how it turned for you.